Feed Particle Machine, Small-Sized Pellet Mill Machine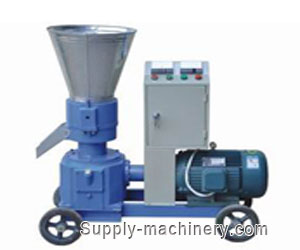 Feed Particle Machine
Specification of Homemade Pellet Mill:

It is improved design to make solid biomass pellet as burning fuel in fireplace or pellet stove.

The final product pellet is smooth, dried, clean and good smelling.

The raw material can be farming material, barks/stalk/straw of any plants, forest waste, garden waste, fertilizer, garbage, etc.

Best moisture is 15% for all materials.

Specail material for the roller and template prolong the life span of the pellet mill.

Modify the whole in the matrix to improve performance of the machines.
QUICK CONTACT
If you need to consult the price, please contact the business department by E-mail:
When you contact us, please provide your detail requirements. That will help us give you a valid quotation.