Mining Flat and Inclined Belt Conveyor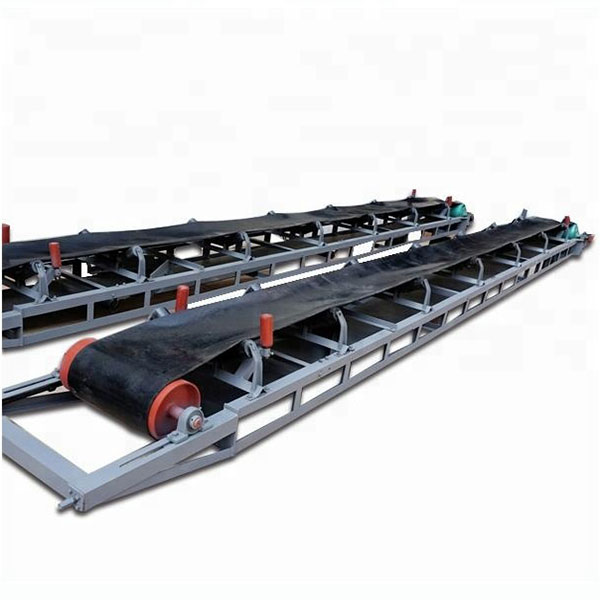 Mining Flat and Inclined Belt Conveyor With Good Quality
belt conveyor has the advantages of big conveying capacity, ;low running cost, simple structure, convenient repair and standard parts, so it is widely used to convey loose materials and finished products in mining, metallurgy, coal industry etc.. The working temperature is from -10ºC to +40ºC and the temperature of conveying material is under 70ºC. Heat resistant belt should be choosed when the material temperature is between 80-120ºC. Tt is suitable to adopt acidity resistant, alkalinity resistant, corrosivity resistant or oil resistant rubber belt or plastic belt when conveying acid, alkalic, corrosive materials or materials containing oil and organic solvent
Product Details
Belt Conveyor is a kind of constantly conveying machine, widely used in industrial department. It can be applied to conveying various bulk material,like particle, powder of 0.5~2.5t/m³ density, also to goods of pieces or packages. It can be used with other conveying machine. With simple structure, it is safe and easy maintaining, which can be widely used in flour mill, feed processing mill, oil and fats mill, starch mill, mining, cement, construction and chemicals etc

QUICK CONTACT

If you need to consult the price, please contact the business department by E-mail:

When you contact us, please provide your detail requirements. That will help us give you a valid quotation.