Tire Euipment 1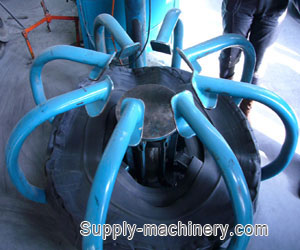 Tire Euipment 1
Suit for car tires.

Automatic temperature control, double side heating, manual adjustment.

6 aluminum molds with clamps which can cover the heating head. According to tires' different repairing positions (such as tire shoulder, crown and side wall), choose proper aluminum mold.
QUICK CONTACT
If you need to consult the price, please contact the business department by E-mail:
When you contact us, please provide your detail requirements. That will help us give you a valid quotation.